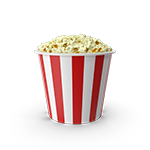 Atlantic Station Cinema
1010 West Fort Macon Road
Atlantic Beach, NC  28512

Office Number (252) 247-1817
24 Hour Movie Information Line:
WE LOVE OUR CUSTOMERS!
WE WANT TO KNOW WHAT YOU THINK!
Please let us know what we are doing right, what we are doing wrong & what we could do better!
Feedback from you, our customer, is the only way we can improve your movie experience! Please take a moment to let us know your thoughts, suggestions, criticisms and kudo's!
Email Comments to
[email protected]
For a sampling of some of the comments we have received, please see below!
"I think Movies in the Mornings is a Fantastic Idea…. We applaud the staff for their friendliness and the cleanliness we noticed while enjoying the movie"
PJ
"We are moving back to the area and decided to take in a movie while in town. I was extremely pleased by the friendliness and professionalism of your staff and the cleanliness of the theater & restrooms. It was a nice change of pace not sticking to the seat arms or floors in the theater! We look forward to being regular patrons!"
AN
"I love this movie theater. Prices are reasonable, it is always clean, and almost always has the movies I want. Please try to get more diverse movies, especially kid and family ones!"
KV
"…this past week I visited the movie to see The Proposal. I was the only one for that movie and I was treated like I was a party of 25. Your staff (as always) was very friendly."
JJ
"Drawing or not, I've wanted to say this for a long time. My son was petrified to go to the movies when he was younger. The noise and darkness scared him to death. You and your staff were so wonderful talking to him, turning volume down, sitting with him at the open door, and on and on…. Now his favorite thing to do is to go the movies!!! I never would have dreamed it…. Thanks"
KG
"I am soooo glad to see you have started something like this [gift card drawing for electronic comment cards]".
SF
"My family and I enjoy coming to the movies quite often. As much as weekly. Unfortunately, cell phone usage seems to be a constant during the viewing of a given movie. Overall, your theater is operated quite well and we will continue to enjoy as many movies as we can"
MC
Note: A reminder to all patrons! Please make sure to be courteous to your fellow patrons and turn off or place your phones on vibrate.
"I came with my daughter yesterday and I do not use public bathrooms and normally do not let her, but she had to go bad….. I have to tell you they were the cleanest public bathrooms I have ever seen. Whoever cleans them did a great job!"
SA
"Love the theaters. Love to take my grand children there because we feel safe there. Thank you"
RD
"What a great idea to have a morning matinee for children this summer! The staff is most accommodating and very friendly! Way to go guys. Keep up the great work!"
SJ & GJ
"Love your theater! We come here before going anywhere else…"
KT
"The theaters are always clean, so are the restrooms…"
SJ
"I think the service is great!"
Jeff
"It would be nice to know the different movie matinee times on the phone or on the website"
BH
Answer: We update the website on Wednesday or Thursday for showtimes beginning the following Friday through Thursday. The 24 hour movie info line is updated on Thursday night for the following week's showtimes. However, if you need more advance notice, always feel free to email me at [email protected] and I will be happy to email showtimes so you and your group can make advance plans!
"My family and I enjoy coming to your theater. It is well maintained and you always have the most current films… please keep up the good work… thanks"
MM